International Experience
All sustainability majors are required to complete an international experience. The idea is that you will not only learn about another society and culture but also how that culture defines and implements sustainability. We don't require that your international experience have a sustainability focus, but we highly recommend it.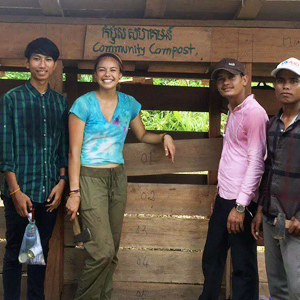 McKenna Avery
Cambodia
Mundt Peace Fellowship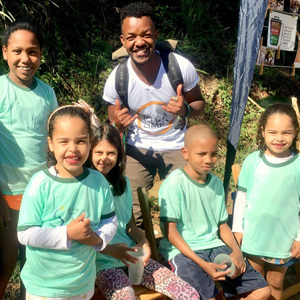 Mulika Musyimi
Brazil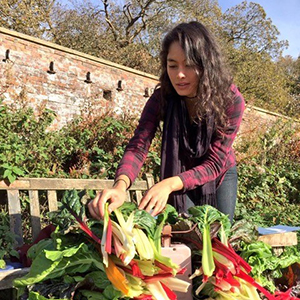 Theresa Murphy
Keele University, United Kingdom
We define "international experience" broadly and it may involve a conventional study abroad program (over the summer, semester, or even a year-long program), student exchange, international internship, international volunteer program, or other international activity approved by the undergraduate adviser. Students must have the international experience pre-approved by the sustainability internship and international coordinator. If your international experience involves sustainability-focused coursework, we usually can apply those courses to the field distribution requirements. In order to apply non-SDSU coursework to the major you will need to arrange a meeting with coordinator to have the courses pre-approved.
See a map of the places visited by Sustainability Students
Students who elect to carry out an independent international experience must develop a learning plan and have it pre-approved by Dr. Lauer before traveling abroad. Here is the learning plan template.
To search for a SDSU approved study abroad program, go to the Aztecs Abroad database. It houses all approved SDSU study abroad programs. This includes exchanges, faculty-led programs, internships, volunteer programs, and more. To find programs with a sustainability focus, use the filter for "Field of Study" to choose "Sustainability".


Internship/International Experience Coordinator
Matthew Lauer
Office: AL-417
Email: [email protected]
Office Hours (Fall 2022): Mon. & Wed. 11-12pm in my office or via Zoom.