International Experience
All sustainability majors are required to complete an international experience. The idea is that you will not only learn about another society and culture but also how that culture defines and implements sustainability. We don't require that your international experience have a sustainability focus, but we highly recommend it.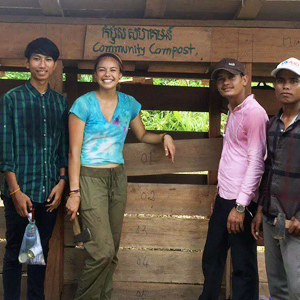 McKenna Avery
Cambodia
Mundt Peace Fellowship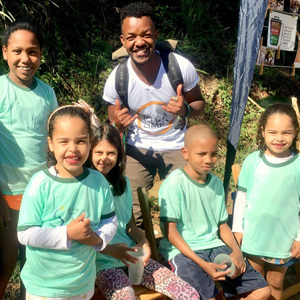 Mulika Musyimi
Brazil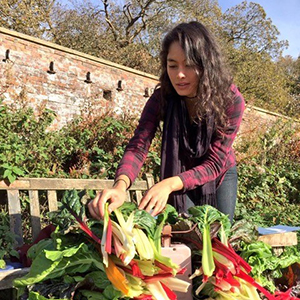 Theresa Murphy
Keele University, United Kingdom
We define "international experience" broadly and it may involve a conventional study abroad program (over the summer, semester, or even a year-long program), student exchange, international internship, international volunteer program, or other international activity approved by the undergraduate adviser. In some cases, students may also apply past international experiences towards the requirement. Students must have the international experience approved by the sustainability internship and international coordinator. If your international experience involves sustainability-focused coursework, we usually can apply those courses to the field distribution requirements. In order to apply non-SDSU coursework to the major you will need to arrange a meeting with coordinator to have the courses pre-approved.


How to get started
If you intend to enroll in an abroad program rather than developing your own independent international experience, visit SDSU's Global Education "Get Started" webpage. On their webpage you will find out how to research different abroad programs, ask their Global Education Advisors questions about programs, and find information on how to fund your study abroad experience.
The Global Education Office offers Virtual Zoom-by Hours and in-person GEO Office Hours, as well as individual appointments through the CAL EAB portal.
See a map of the places visited by Sustainability Students.


Developing your own independent international experience
Students who elect to carry out an independent international experience must develop a learning plan and have it pre-approved by the International Experience Coordinator before traveling abroad.


Internship/International Experience Coordinator
Savanna Schuermann
Office: AL-478
Email: [email protected]
Fall 2023 Office Hours: Wednesdays, 1:30-3pm and by appointment