Sustainability Major/Minor
Humans are currently facing some of the greatest environmental challenges ever experienced by our species. Global climate change, energy shortages, loss of species and ecological diversity, deforestation, environmental pollution, and acidifying oceans, combined with vast differences in political power and wealth lend urgency to studies devoted to sustainable policies and environmental management.
The SDSU sustainability program is intended to meet these challenges by enabling students to explore the interacting cultural, sociopolitical, and biophysical aspects of complex environmental problems and devise practical solutions. To accomplish this, sustainability majors and minors are introduced to concepts and methodologies from the humanities, social sciences, and the natural sciences and gain an interdisciplinary understanding of the many pressing environmental issues facing the nation and the world.
There is little doubt that the next 50 years will see a dramatic growth in jobs related to environmental concerns. It is one of several "megatrends" and promises current and future growth in career opportunities.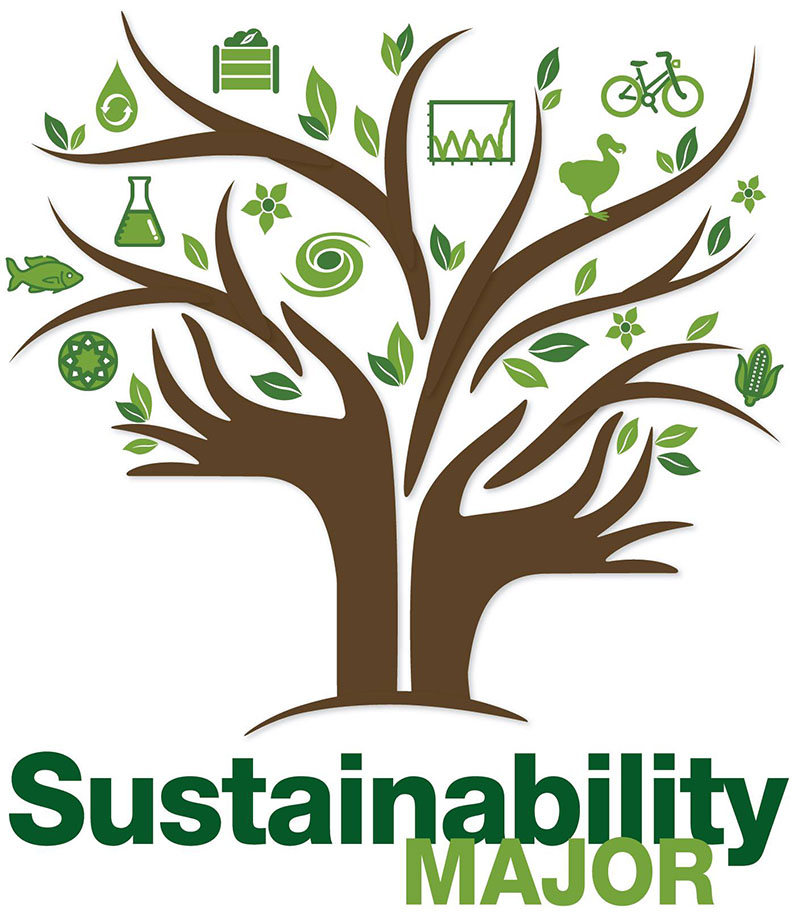 Announcements
Fall 2021 Course List
PHIL 325 Environmental Justice
Take PHIL 325 this fall on MW 1300-1350 taught by E. Murdock.
CFD 596 Children and Nature
Fall 2021, CFD 596 Children and Nature, approved for Sustainability majors (500-level and Field A elective) and minors (elective). Download the CFD course flyer.
Sustainability Campus News